Oldrati has been producing high-quality respiratory masks for use in hospitals while the valves for these masks are manufactured on an EcoPower 180 COMBIMOULD injection molding machine from WITTMANN BATTENFELD.
The Oldrati group is engaged in manufacturing products made of rubber, silicone and thermoplastic resins by single- and multi-component injection molding. With the acquisition of Silital Europe in 2007, the company expanded its capacity in the area of silicone processing.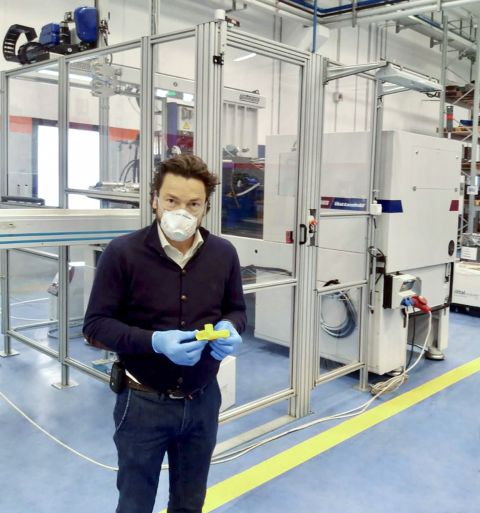 Manuel Oldrati, owner of the Oldrati group, in front of the EcoPower 180 COMBIMOULD with a W822 robot from WITTMANN.
To manufacture its products, the Oldrati group uses injection molding machines with clamping forces ranging from 350 to 40,000 kN. And WITTMANN BATTENFELD has been supplying Oldrati and Silital since 2015.
Meanwhile, 30 machines with clamping forces from 350 to 3,000 kN have been delivered to the Oldrati group, most of which are models from the servo-hydraulic SmartPower and the all-electric EcoPower series. Five more machines from the SmartPower series will be installed at Silital in May and June.
The mainstay of the Oldrati group's wide product ranges are rubber seals for a great variety of applications. In addition, Oldrati makes products such as filters for the automotive industry, window and door profiles, plastic parts for household goods, brackets for solar panels, products for medical applications, such as inhalers for small children, and products for sports and leisure activities.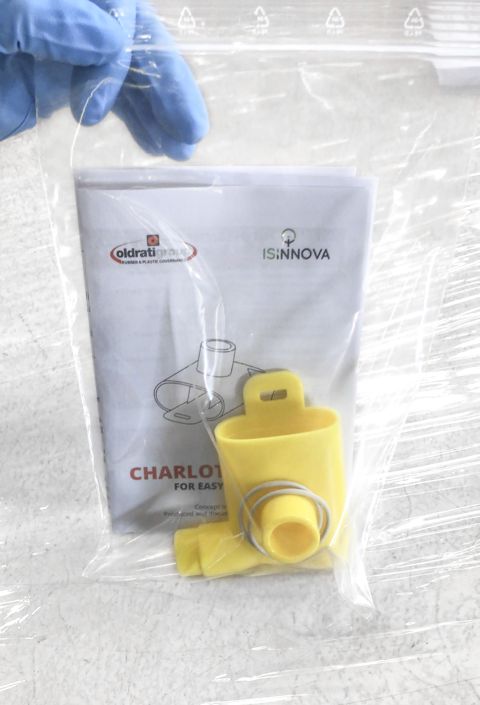 The valve for respiratory mask was manufactured on an EcoPower 180 COMBIMOULD from WITTMANN BATTENFELD.
In addition to flippers and various types of swimming and diving goggles, the company also produces a full-face snorkeling mask.
With the help of a valve made of PP, which Oldrati produces at its Silital plant on an EcoPower 180 COMBIMOULD from WITTMANN BATTENFELD equipped with a W822 robot from WITTMANN, the original snorkeling mask has been converted into a high-quality respiratory mask for emergency Corona patients.