For last few years, China has been taking its plastic rubbish crisis very seriously. The National Development and Reform Commission and the Ministry of Ecology and Environment have just unveiled a major plan to reduce single-use plastics across the country over the next five years.
Non-degradable plastic bags will be banned in major cities by the end of 2020 and in all cities and towns by 2022. The F&B industry will also be banned from using single-use straws by the end of 2020.
Hotels have been told that they must not offer free single-use plastic items by 2025.
In addition, the production and sale of plastic bags that are less than 0.025mm thick will also be banned.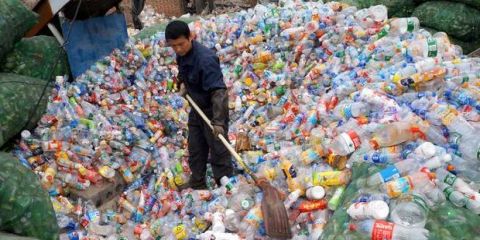 By controlling the production and consumption of single-use plastics, China aims at significantly reduce the plastic pollution across the country.
To promote recycling and green packaging step by step
The objective of the new plan is multifold. By 2020, the production, sales and use of some plastic products will be banned and restricted in some regions and areas.
By 2022, the consumption of single-use plastic products will be significantly reduced, and alternative products will be promoted. The proportion of plastic waste resources and energy utilization will be significantly increased.
Meanwhile, in the areas of prominent plastic pollution problems and emerging sectors such as e-commerce, food delivery, etc., a number of reproducible and scalable plastic reduction and green logistics models will be established.
By 2025, the management system for the production, distribution, consumption, recycling and disposal of plastic products will be set up. Hopefully, the level of development and application of alternative products will also be further improved.
Therefore, the amount of plastic waste in main cities will be significantly reduced, and plastic pollution will be reduced and under effective control.